"History tells us that Batangas, the capital town of one of the foremost provinces in the Archipelago, was among the first to resist foreign domination by the Spanish Colonizers and the last to surrender to the American Arms. The annals of Batangas may be read with patriotic pride by every true Batangueño.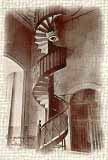 Soon after the conquest of Manila in 1572, and while the Spaniards were peacefully colonizing that vast region now known as the province of Batangas, then called Region del Cumintan, the was a Spanish missionary who came to Batañgan, as small lowland barangay or settlement near the Calumpang River, and who preached the Catholic religion in Tagalog. The province of Batangas was then named Region del Cumintan by the Spaniards because they were very much delighted with the melodious song called cumintang which was sung everywhere by the natives. That small lowland settlement where the Spanish missionary stayed was called Batañgan because of the numerous big logs that abound there, which were commonly known as batang by the people of the barangay. From this insignificant barangay evolved the town of Batangas."



"One day, the Spanish missionary climbed up the hill north of Batañgan where the old town of Kumintang was situated to visit Gat Pulintan, the brave chieftain and ruler of all the barangays or settlements. in the region that extended, as P. Zuñiga put it, from the river Labasin to Magslokot and from Bulaknin to Panghayaan. Unfortunately, the missionary did not find Gat Pulintan in the house for he was then out of town. But the missionary met the lady Kumintang, the daughter of Gat Pulintan, surrounded by her maids and servants. The missionary was so deeply impressed with the beauty and courteousness of the lady that according to tradition he knelt down before her and addressed her as Princess Kumintang. Thus for the first time in history a foreign missionary paid homage to the great qualities inherent in the Filipino woman.


The Barangay of Kumintang was located on the hill where the Provincial Capitol Building now stands, commanding a full view of the beautiful panorama of Batangas. This formed the nucleus of the historic town of Batangas which, according to Retanna in Morga's Sucesos de las Islas Filipinas, was founded in 1581. It was in that year when the first chapel or church was built, and the settlement of Batañgan began to be more populated. For over 20 years before this date, Batañgan was only a settlement and not a town, because there was no organized government in the locality. The first gobernadorcillo, Don Agustin Casulao, was appointed in 1601 and in that year the old name of Comintang of the town was changed to Batañgan.

Gat Lulintan and her daughter Princesa Kumintang had never recognized the authority of the Spaniards nor had they consented to be baptized by the missionary. With spirit free and unshackled, they had gone to their greater reward."
V.A.A & P.P.
Quoted from the Batangas Commemorative Town Fiesta Book of 1938

Click here to see more Hystorical Batangas